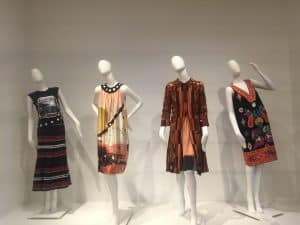 The first guest blog for IP Australia, brand expert Christine Moody discusses how to protect your brand identity and important steps to consider before lodging a trade mark application.
What's in a brand name?
Brand identity is fast becoming one of the most valuable assets for a business. Contemporary asset value (for intangible assets such as brands) is now nearly 85 per cent of the market value of Standard & Poor's 500 Index companies, according to an annual survey by Ocean Tomo in 2015. Yet protection of brand identity is often overlooked until it's too late.
While 'brand' is most often associated with logos, it actually encompasses much more. Brand and brand name is integral to how an organisation engages with its customers and market and in many cases is its most recognisable asset. This is particularly the case for businesses that have little in the way of physical infrastructure or locations. The best way to protect your brand identity is with a trade mark.
*Christine Moody is one of Australia's leading, multi-award winning brand strategists, and the founder of brand management consultancy, Brand Audits and a diverse range of other brands including The Wrap Dress, Poppy Cakes, Designer Law School, and Travel Stitch. With more than 35 years' professional experience, Christine has helped a diverse client base of local and international high-profile brands with challenging and diverse range of strategic projects—including Gold Coast City Council, Hilton Hotels, Terry White Chemists, International Cricket Council (UAE), Wrigleys (USA), and Become (USA)—to develop, protect and achieve brand differentiation. She is able to think strategically and beyond the obvious, to deliver outstanding insights to executives at Board, CEO, and Marketing Director level. She is also an author with her first book Designer Law School: Legal lessons for design entrepreneurs published in 2015, and is currently working on her second book, Smashing Plates. Christine has a passion for life-long learning and is currently studying law with a focus on the protection of a brand's intellectual property.
"…I teach executives the importance of brands by using insights from outstanding global retailers to identify trends and innovations to inspire the entrepreneurial spirit in their own organisations…"
For more information: email@christine.moody.com.au or +61 419 888 468.
(Photo: Easton Pearson Archive at Museum of Brisbane x Christine Moody)