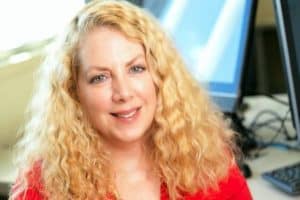 Chief Brand Officer 
"…I teach executives the importance of brands by using insights from outstanding global retailers to identify trends and innovations to inspire the entrepreneurial spirit in their own organisations…"
I have always loved shopping. This love has grown from my mother's love of shopping and being exposed to retail from a very young age. As an ex-flight attendant (air hostess), my mum was always dressed fashionably and very well groomed—even if just "popping into the shops" she had her bright red lipstick on. So when I was younger, it was a "big deal" to go into "the city" and I was dressed to suit the occasion—beautiful, home-made frock, shiny shoes (patent leather), and lovely little handbag (not sure what I had in this but probably a embroidered linen handkerchief). The city had all the best retailers so this made the adventure of shopping a special event!
So my love of retail continues today. I love it so much I wrote an entire thesis about retail brands—which took me five years to research and write. Starting with a Brand Audits, I teach executives, in both the retail or professional services sectors, how to use retail trends and innovations to inspire the entrepreneurial spirit in their own organisations. This is important because today, every business is in the 'retail sector' and open 24/7, via social media, websites, premises, products, and services.
I have more than 40 years' professional experience, have helped a diverse client base of local and international brands, including Gold Coast City Council, Hilton Hotels, Terry White Chemists, International Cricket Council (UAE), Wrigleys (USA), and Become (USA)—to develop, protect, and achieve brand differentiation.5I am able to think strategically and beyond the obvious to deliver outstanding insights to executives at Board, CEO, and Marketing Director level. I draw upon my vast knowledge, insight, experience, and creativity. I then bring company and customer perspectives together through a single stated direction. I then facilitate the discovery of actions and plans to strengthen alignment between corporate plans, brand strategy, and visual communications.
I like to think that I have a professional approach with a keen sense of humor, as I am committed to delivering brand consultancy at the highest strategic level. I also "walk the walk" as an entrepreneur with a diverse range of 'prototype' startups that I use to test my theories in the real world. These include: a New York-style bakery, Poppy Cakes; online wrap dress store, The Wrap Dress; and travel illustrations interpreted onto everyday items (ie, serviettes), Travel Stitch.
I back up this up with rigorous academic research and my love of life-long learning. As well as my undergraduate Design degrees (Griffith University), and my post-graduate Business degree (QUT Business School), I have completed my Masters Degree (Research thesis with a Retail Focus) at QUT, and awarded a QUT Stanford University Executive Education Scholarship for exceptional leadership in action. I have also completed post-graduate legal studies at QUT Law School (Trade Mark major) so I can translate trade mark issues for my clients. I am keen to pass on my knowledge to the next generation via my teaching at QUT Business School with subjects including brand management, advertising management, creative advertising, and integrated marketing communications.
In addition, I speak at various conferences, seminars, workshops, and professional organisations' events—including ASX-listed and private companies—on entrepreneurial leadership, retail branding, and intangible asset protection in global markets. I am also an author with my first book—Designer Law School: Legal lessons for design entrepreneurs—published in 2016. I am also the brand expert on ABC Radio Brisbane's The Retail Panel (DRIVE with Steve Austin)—a weekly panel that discusses retail trends in Australia and around the world; as well as ABC Radio Canberra's The Art of the Sell segment (DRIVE with Anna Vidot)—a fortnightly segment that discuss the art and science behind how brands "sell".
2021_07_20 Christine Jane Moody_Comprehensive Resume
"Chris was inspiring to work with and drew on her rich experience to help to create our Value Proposition Statement—a really useful process for us at just the right time for our business." 
Ms Ailsa Leacy, Managing Director, InfiniteHQ