Brooch Series
Drawings that celebrate the 'Brooch'—or 'Pin' as our American friends refer to it. Inspired by Madeleine Albright's book: Read my pins: Stories from a Diplomat's jewel box, Floral Circular Brooch is the first drawing in a nine-part series of drawings celebrating women, their stories, and the power of the brooch.
Christine also accepts commissions to create an original piece of art featuring your favourite brooch or other jewellery piece. A perfect gift for yourself or for your family and friends.
Enquiries: Email Christine Moody
To order: Shop+
………………………………………………………………………………………………………………………….
#1 Floral Circular Brooch 2021
x Christine Jane Moody
210mm x 297mm
Graphite on paper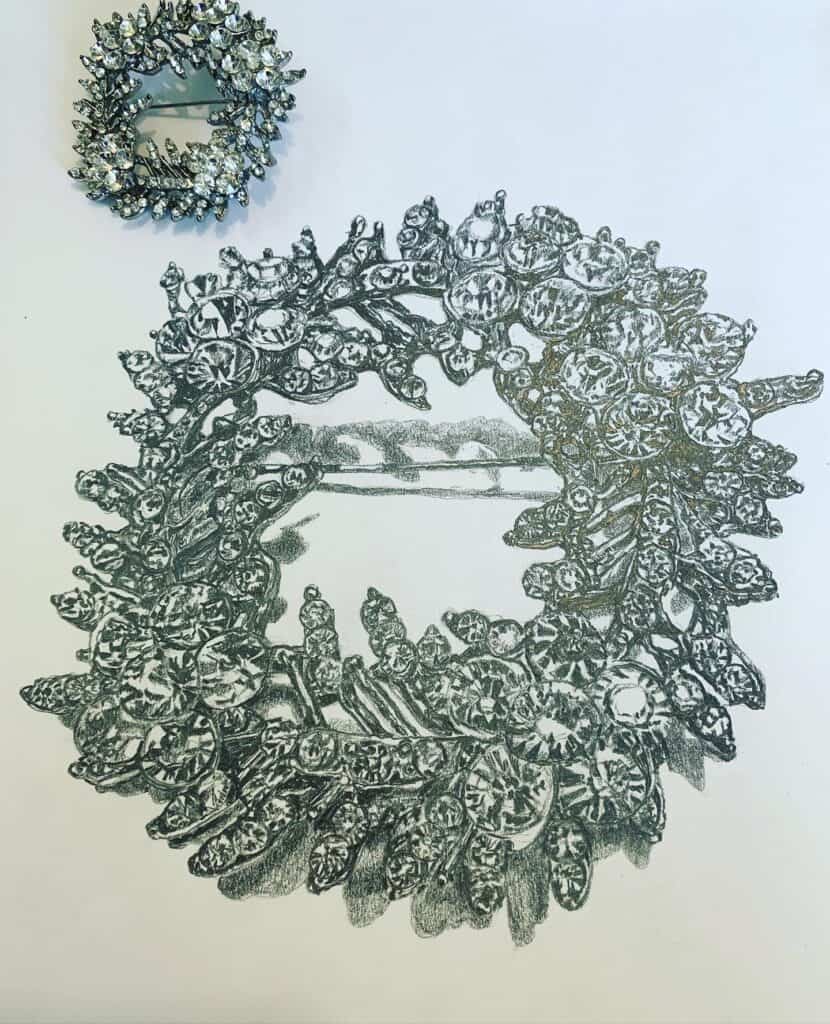 ……………………………………………………………………………………………………………………………
#2 Ballet Dancer Brooch 2021
x Christine Jane Moody
210mm x 297mm
Graphite on paper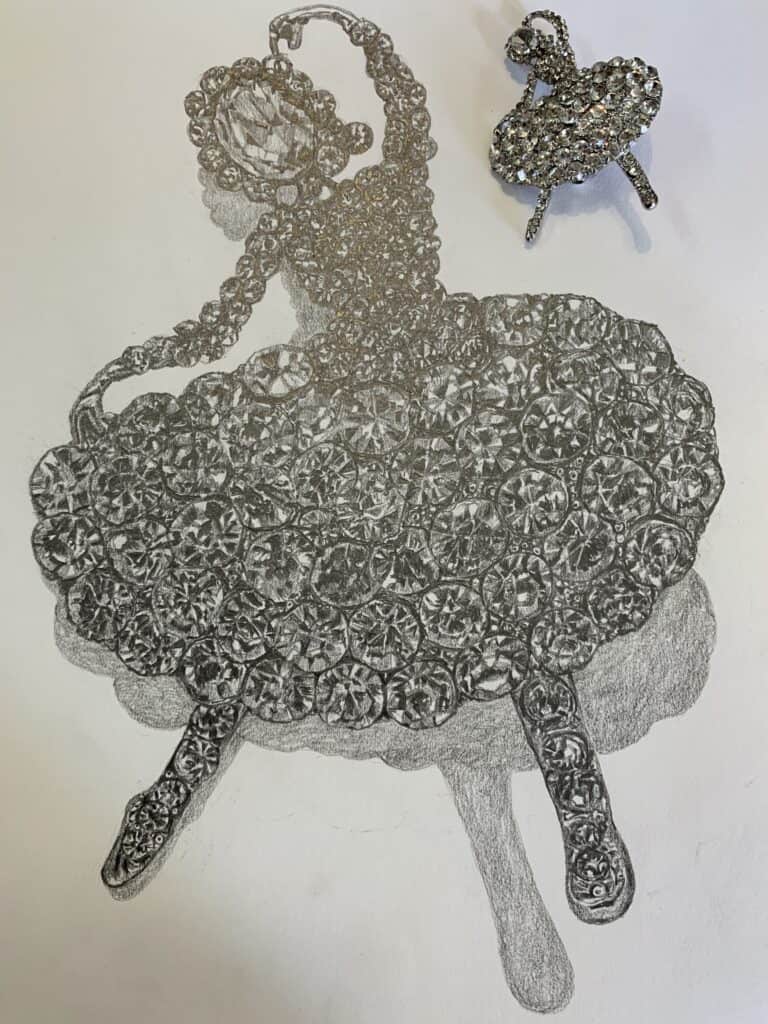 ……………………………………………………………………………………………………………………………
#3 Bouquet Brooch 2021
x Christine Jane Moody
210mm x 297mm
Graphite on paper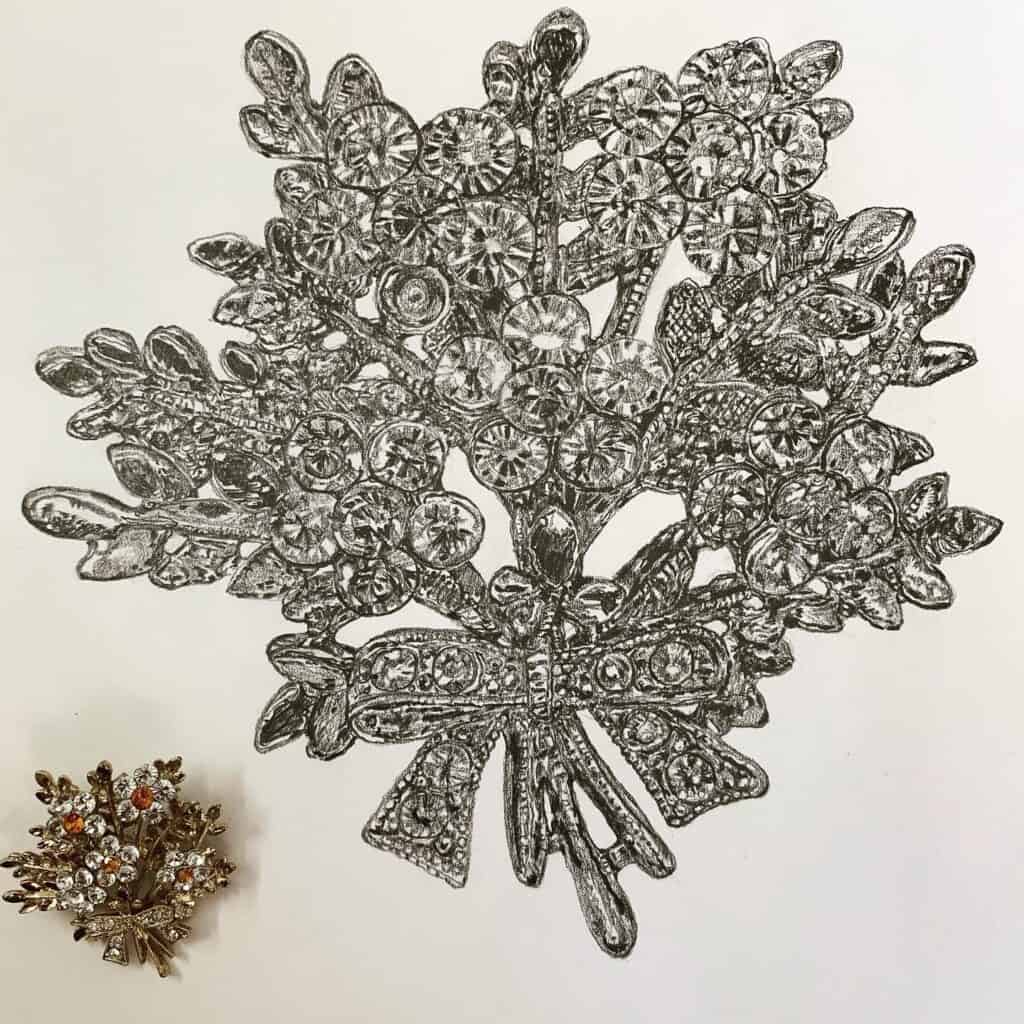 ……………………………………………………………………………………………………………………………
#4 Snowflake Brooch 2021
x Christine Jane Moody
210mm x 297mm
Graphite on paper
……………………………………………………………………………………………………………………………
#5 Camellia Flower Brooch 2021
x Christine Jane Moody
210mm x 297mm
Graphite on paper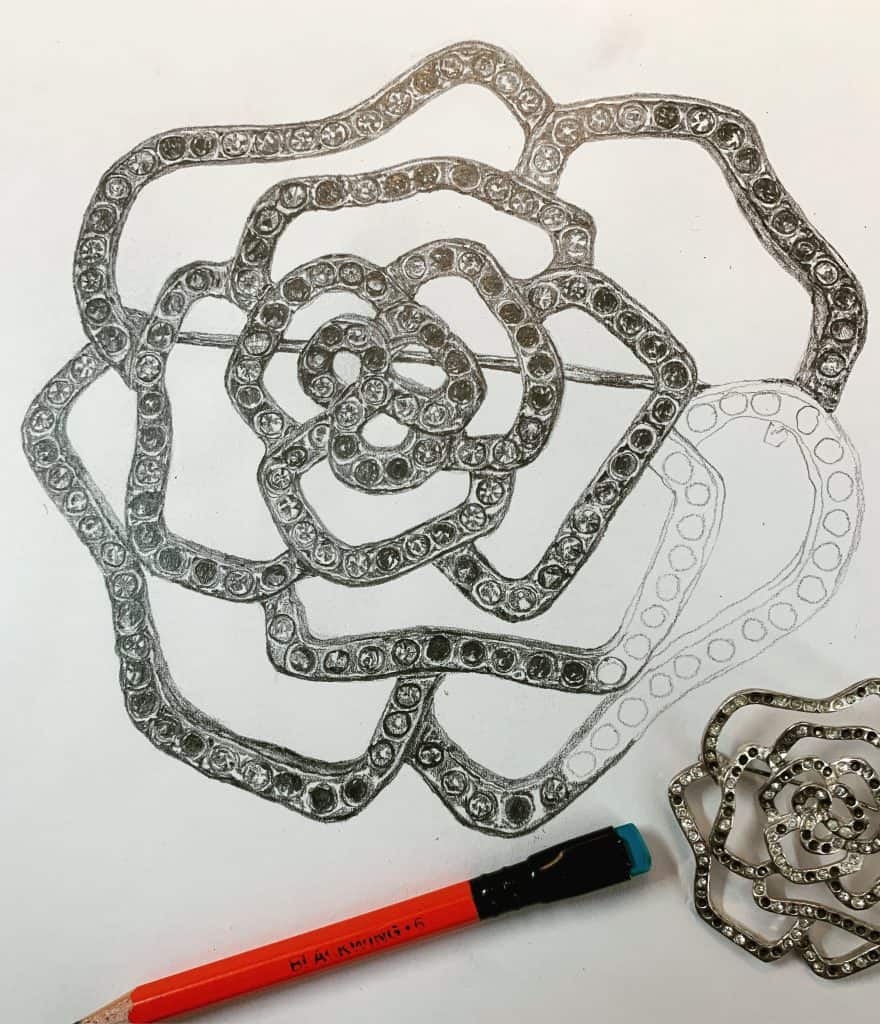 ……………………………………………………………………………………………………………………………
#6 Nana's Brooch 2021
x Christine Jane Moody
210mm x 297mm
Graphite on paper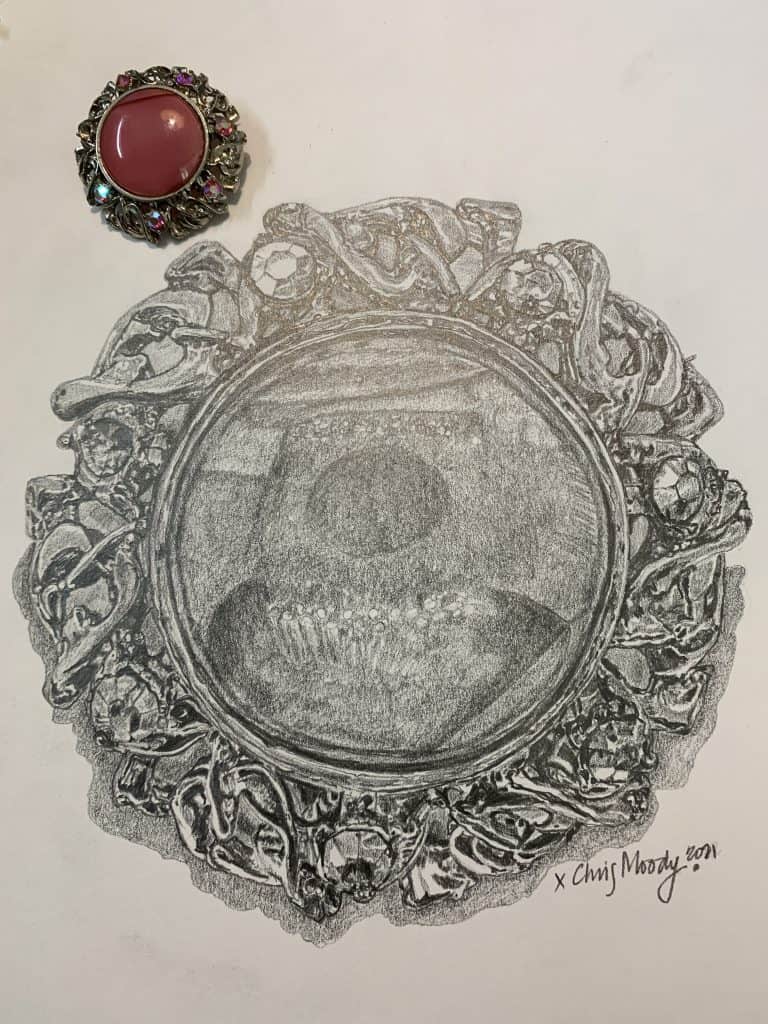 ……………………………………………………………………………………………………………………………
#7 Dragonfly Brooch 2021
x Christine Jane Moody
210mm x 297mm
Graphite on paper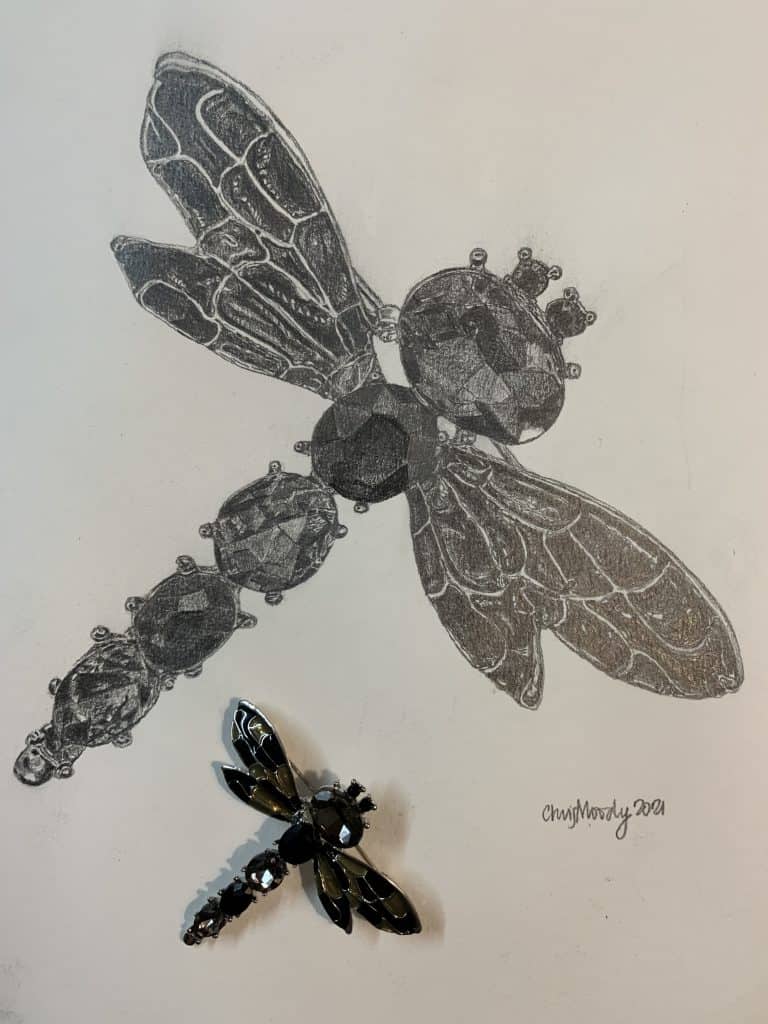 ……………………………………………………………………………………………………………………………
#8 Wise Owl Brooch 2021
x Christine Jane Moody
210mm x 297mm
Graphite on paper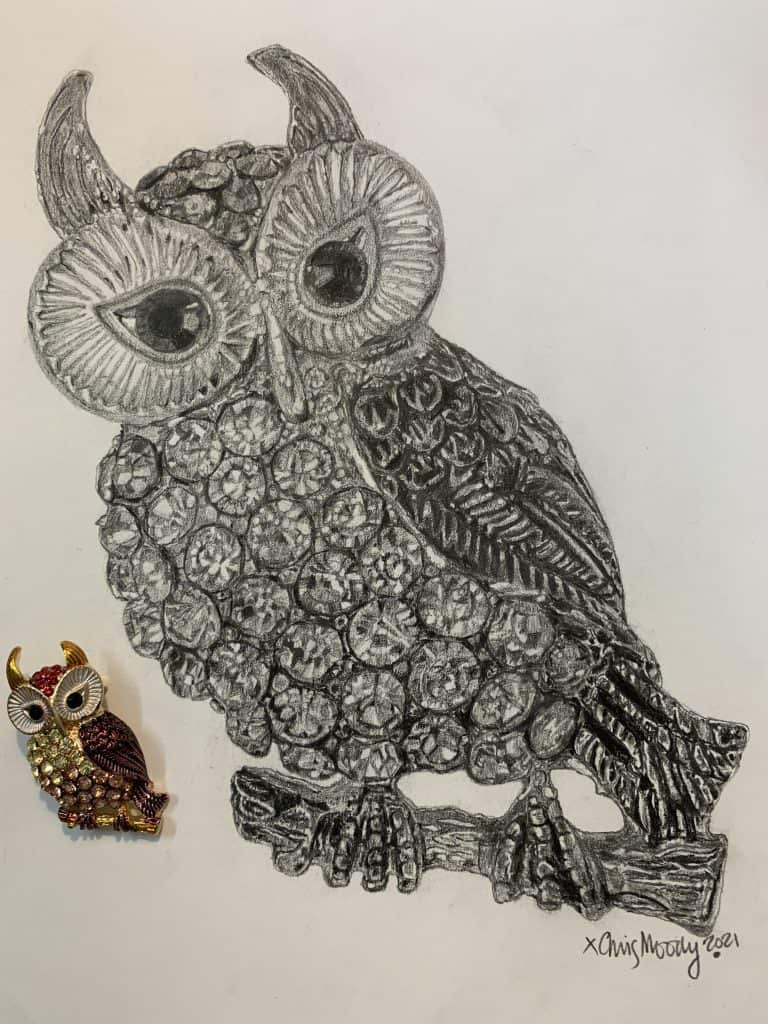 ……………………………………………………………………………………………………………………………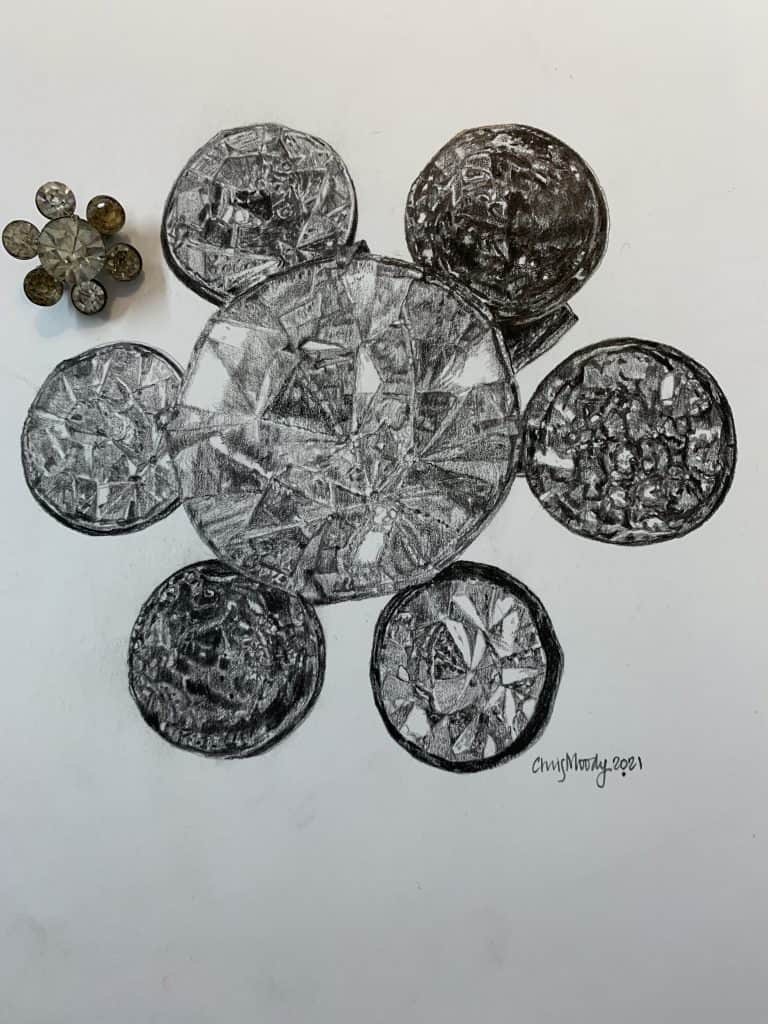 #9 Vintage Crystal Flower Brooch 2021
x Christine Jane Moody
210mm x 297mm
Graphite on paper
……………………………………………………………………………………………………………………………
Note Cards featuring drawings from the Brooch Series x Christine Jane Moody
Cards: Folded 107mm x 139mm (blank inside)
Envelopes: 114mm x 164mm (standard postage)
To order: Shop+