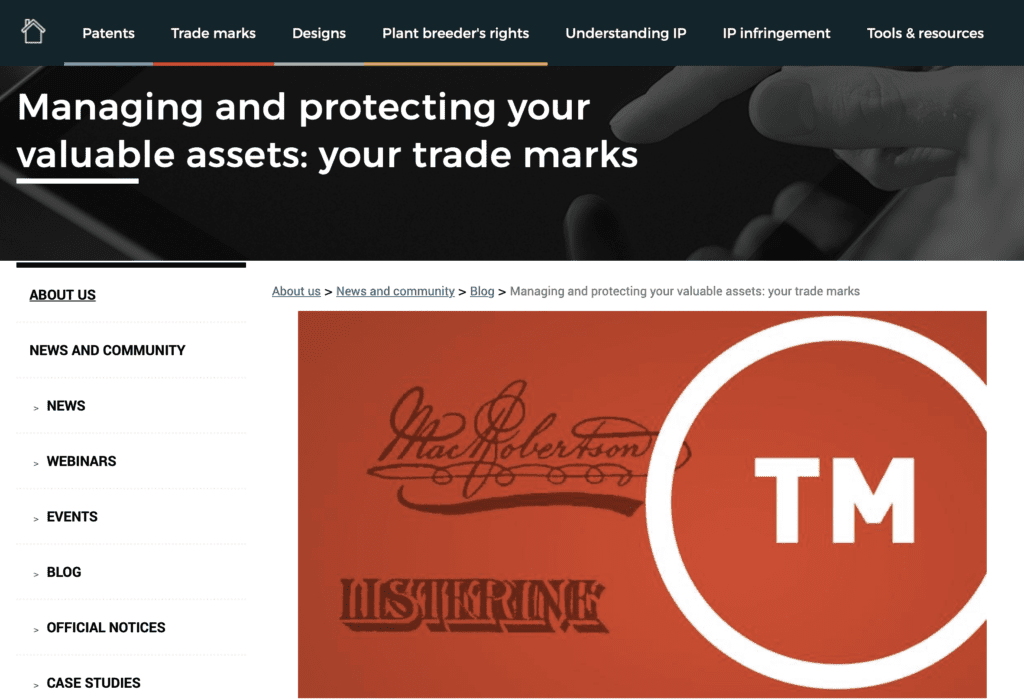 Recently I conducted some 'quick and dirty' qualitative research regarding the importance—or otherwise—of trade mark registration. The themes that ran through the data were a mix of some participants (and/or their clients) not knowing the difference between business names, trading names, and trade marks. Most agreed that it should be part of the brand strategy—before any creative work to develop the brand identity is undertaken—but often did not complete any checks before the brand name and identity were fully developed and ready for launch.
The main overriding theme was that most thought that registration of a business name / company was enough to protect their trade marks. But this is not the case and my guest Blog for IP Australia is still relevant today as it was when it was published in 2017.
The most important thing to remember is not to become too attached to the business name before your talk to brand experts. There are many things to consider before the design work can commence. The business structure and the ownership of IP are important to get right, right from the start. Your trade mark is more than a business name, they are valuable intangible assets.
To make a time to discuss further, email: Christine Moody, Brand Audits