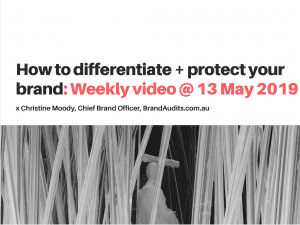 Weekly Video—Trade Mark updates (click on dates below):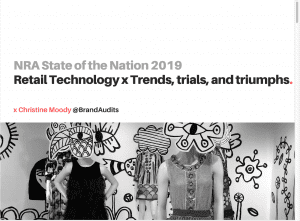 National Retail Association—State of the Nation 2019: Retail Technology…Trends, trails, and triumps
BrandAudits x NRA State of the Nation 2019BrandAudits x NRA State of the Nation 2019What is the State of the Retail Nation in 2019 and how can businesses stay more agile and ahead of current retail technology trends?
This State of the Retail Nation presentation will provide a comprehensive update of trends and issues in the retail industry and gives retailers the chance to have their voices heard and questions answered by leading experts.
Our Special Guests include Associate Professor Gary Mortimer and Christine Moody, Founder of Brand Audits.
In this series guests will gain valuable insights on topics including:
Current digital trends and how they impact your business
Online analytic tools to track your business performance
How to improve your online presence and customer experience.
QUT School of Advertising, Marketing, and Public Relations #QUTBusinessSchool #IWD2019
It was an honour to be selected to be part of this initiative….In honour of #InternationalWomensDay we're taking the opportunity to celebrate the women that contribute to the fabric of our School, challenge stereotypes and actively drive transformative change in their disciplines through teaching, leadership and research.
Join us in thanking them for their invaluable contribution by leaving a message for one of these women who have positively influenced your learning experience at QUT.
weareAMPR#QUT#IWD2019#IWD#BalanceforBetter
#weareAMPR #QUT #IWD2019 #IWD #BalanceforBetter

Leadership HQ Magazine
Leaders Hub Magazine out now! Christine Moody is featured on p.51 with a photograph from her Ballet 'Performance' (read 'Lessons') at @Alvin Ailey, NYC!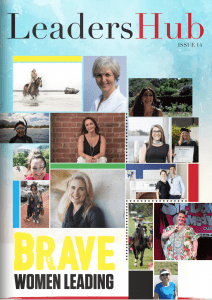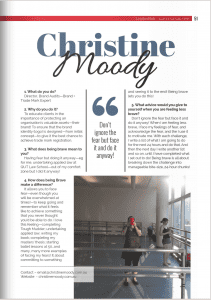 What's the deal with Doughnut Time?
CEO of the National Retail Association Dominque Lamb, Associate Professor at QUT's Business School Gary Mortimer and founder of Brand Audits Christine Moody chat businesses that have gone bust and a limited edition aussie doll some are hoping to get their hands on.